Choosing a good broker or crypto exchange is one of the most complex things that only investors can understand. After all, there are a lot of crypto exchanges out there, and we don't know which offers good features and services at the best price.
There are platforms like Coinbase and Gemini that are famous, safe but how can a person choose one best platform? Heave a sigh of relief because we've got you.
This article will give a detailed comparison of Coinbase vs. Gemini, the two renowned crypto exchanges. It will assist you in choosing the best platform for yourself.
Coinbase Vs. Gemini: Overview
Let's start with a brief overview of both platforms to understand the origin of the company and the difference between Coinbase and Gemini.
Coinbase

Coinbase is a famous American crypto exchange founded in 2012 by Brian Armstrong and Fred Ehrsam. This platform is a well-known crypto exchange and has almost 70 million users, a vast number. It's highly user-friendly, and beginners can use it without any difficulty.
Gemini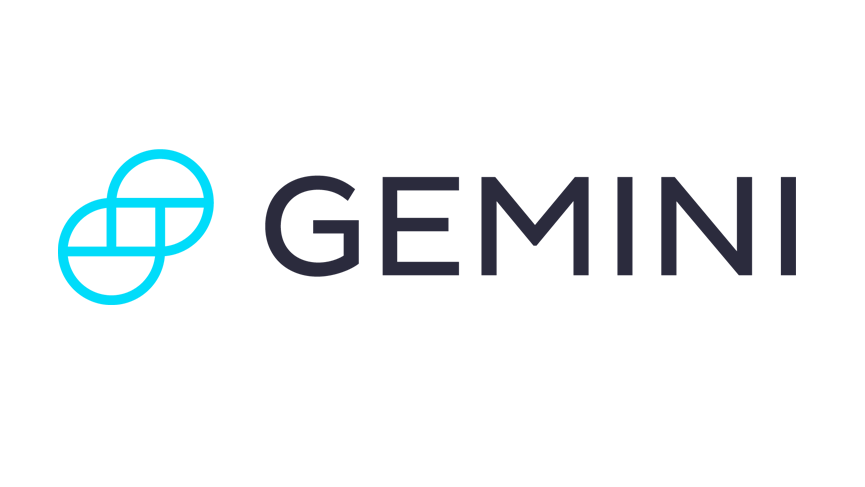 The platform Gemini is slightly new compared to Coinbase, as it was started in 2014 by Cameron and Tyler Winklevoss. It is also a user-friendly, secure, and reliable crypto exchange where you can keep, buy, or sell your crypto assets.
Best Features
Now, here comes the most crucial part: the features of both platforms. Below, we'll share a brief overview of Coinbase and Gemini features.
Coinbase
Coinbase has a built-in news feed to keep you updated about the crypto market.
You can receive alerts about the prices of cryptocurrencies through a watchlist.
It supports almost hundreds of cryptocurrencies for you to get what you need.
The platform is pretty easy for everyone, especially beginners.
It also provides free education to investors through short videos.
Gemini
You can earn interest in the Gemini platform through the Gemini Earn Program.
Gemini Pay allows you to purchase things through cryptocurrency.
It also offers educational resources to investors.
Gemini is available in all states of the United States.
Interest Rates
One of the most notable features of crypto exchanges is earning interest and a good amount of money. Coinbase and Gemini both offer interest-based programs. If you're a Coinbase user, you can make up to 5% APR on crypto.
At the same time, if you're a Gemini user, the APR will be 8.5%, or it can be low as it depends on the cryptocurrency. Therefore, always check the APR percentage according to the cryptocurrency before deciding.
Credit Card
Gemini and Coinbase both offer card services to users; the main difference is Coinbase has debit cards, while Gemini has credit cards.
Coinbase
Coinbase debit cards offer different features; first of all, you can spend the money you've in your Coinbase portfolio. You can purchase anything you want from the debit card, and earn the reward means 4% back on your purchase.
The good thing is the company will not charge an annual fee or sign-up fee. The only fee Coinbase charges are the transaction fee of 2.49% on every purchase.
Gemini
The Gemini credit card is also good, but it doesn't offer a 4% back. Instead, You can earn up to 3% back on each purchase. The company categorizes the reward; for example, if you pay for dining through a credit card, the reward will be 3%.
On the other hand, if you're purchasing groceries, the reward will be 2% and 1% for all other purchases. Plus, there's no annual fee, foreign transaction fee, and exchange fee.
Cryptocurrencies
The more cryptocurrencies a crypto exchange platform supports, is better. Otherwise, you'll regret your decision after choosing the exchange platform for limitations. So, always check whether a platform supports the cryptocurrency you want to buy or sell, then invest in it.
Coinbase
In terms of supporting cryptocurrencies, Coinbase is best. It supports almost 100 crypto coins, which is good because you can invest in many cryptos. Here are the top ten currencies that Coinbase supports.
Bitcoin (BTC)
Cardano (ADA)
Ethereum (ETH)
Shiba Inu (SHIB)
USD Coin (USDC)
Solana (SOL)
Polkadot (DOT)
Uniswap (UNI)
Dogecoin (DOGE)
Litecoin (LTC)
If you want to know more about other cryptocurrencies Coinbase supports, visit their official website.
Gemini
Gemini supports sixty-five cryptocurrencies on its platform; it is not good because Coinbase offers more. Still, it doesn't mean Gemini is not a good platform as it offers many other excellent features.
So, if you think that the currency Gemini support is enough for you, go with it; otherwise, you have the option to choose Coinbase. Here are the top ten cryptocurrencies that Gemini support.
Bitcoin (BTC)
Ethereum (ETH)
Filecoin (FIL)
Polygon (MATIC)
Chainlink (LINK)
Dogecoin (DOGE)
Uniswap (UNI)
Bitcoin Cash (BCH)
Litecoin (LTC)
Dai (DAI)
Mobile App
Let's talk about another important topic which is a mobile app. It is crucial because no one can sit 24/7 to manage crypto accounts. That's why an app is necessary to manage everything with the palm of your hand.
Coinbase
Coinbase has an app — Coinbase: Buy Bitcoin & Ether, available on Play Store and App Store. You can easily control Coinbase's portfolio and keep yourself updated 24/7 without any difficulty through this app. The app has an easy-to-use interface that anyone can understand.
Gemini
Like Coinbase, Gemini also offers an app named Gemini: Buy Bitcoin & Crypto to users. The app is available for both Android and iOS users. All users can easily buy, sell, and manage their portfolios through the app easily.
Services Fees
Here comes the answer to the most common question that always comes first in everyone's mind: What's the fee of Coinbase and Gemini? After all, not all people want to pay a high fee, so here's the answer:
There are different types of fees that Coinbase and Gemini charge from their users. Like trade fees, withdrawal fees, transaction fees, and many more, which you can see below.
| | | |
| --- | --- | --- |
| | Coinbase Fee | Gemini Fee |
| U.S Bank Account | 1.49% | 1.49% |
| Wire Transfer | $10 deposit, $25 withdrawal | Free |
| Wallet Fee | 1.49% | 1.49% |
| Crypto Conversion Fee | 0.50% | 1.49% |
| ACH Transfer Fee | Free | Free |
Platform Security
The security of any program plays a vital role in winning customers' trust. That's the reason almost all companies, including Coinbase and Gemini, always try to provide the best security features on their platforms.
Their current security features are also fantastic as we don't see any significant issues, and the investors are pretty happy with the platform security.
Here's a comparison of the major security features available on Coinbase and Gemini.
Coinbase
Coinbase uses the Two-Step verification method (2FA) to protect its users.
It also provides password protection, 12 words recovery phrases, and biometric access.
Coinbase also has FDIC insurance, so your money is safe.
It keeps 98% of cryptocurrency in Cloud storage, safe from hacking attacks.
Gemini
Gemini offers insurance, which means you'll be safe in case of data breaches.
There's also a Two-Step verification method.
You can check who's using your account and restrict the access.
Through whistling approved addresses, you can secure your assets.
Customer Support
If there's one thing that everyone should do before creating an account on any platform, it is to check customer support. Otherwise, you can end up on a platform where you can't do anything in case of facing any problem.
That's why we've researched everything about Coinbase and Gemini customer support so you'll not face any problems in the future.
Coinbase
There are four ways to contact Coinbase customer support; the first is live phone support. If you live in the United States, Britain, or Ireland, it's good for you as the residents of these countries can call and talk with Coinbase representatives.
The second way to contact them is the option of live messaging; the third option is email support. And the last option is the official Twitter handle of Coinbase.
Gemini
We don't like one thing about Gemini as it doesn't offer many ways to contact customer support. If you're using the Gemini platform, you can contact customer support via email; there's no other way.
Referral Program
Referral programs are a perfect way to earn extra money by inviting others. Coinbase and Gemini both offer referral programs; the rewards are different, and here are the details of these referral rewards.
Coinbase and Gemini both offer $10 referral rewards for the person signing up for an account and the one who sends the referral link. However, there are some requirements.
According to Coinbase requirements, the person creating an account must complete a buy or sell of $100 within 180 days. On the other hand, Gemini also has the same "spend $100 within 30 days" rule. Otherwise, you'll not be eligible for referral awards.
Pros and Cons
Now it's time to talk about the Pros and Cons of each platform. This part will help you see a clear picture, so make sure to go through it carefully and then make your decision.
Coinbase
Pros
It is easy to use, thanks to its design.
Customer support is pretty good.
Coinbase supports more cryptocurrencies.
It is secure and reliable.
Available in 100 countries.
Cons
Gemini
Pros
The platform is easy-to-use.
Offer good security.
Support 65 cryptocurrencies.
Cons
Customer support is not good.
It is only available in 60+ countries.
Frequently Asked Questions (FAQs)
Is Coinbase cheaper than Gemini?
Yes, in some cases, Coinbase is cheaper than Gemini, like the crypto conversion fee is 0.50% in Coinbase and 1.49% in Gemini.
Is Gemini a Coinbase wallet?
No, Gemini and Coinbase are two different crypto exchange platforms.
Is it safe to keep Bitcoin on Gemini?
Yes, Gemini is safe to keep any crypto coin, including Bitcoin.
Which is the best crypto wallet?
If we talk about Coinbase and Gemini, then Coinbase is the best crypto wallet.
What exchange is better than Coinbase?
Coinbase is one of the best crypto exchanges, but Gemini is also a good option if you want to look for another one.
Conclusion: Coinbase Vs. Gemini
It's time to wrap up the article with the ending note that you can choose any crypto exchange among Coinbase vs. Gemini. But we recommend Coinbase as it offers more features and is also available in more countries. You can also check a comparison of BlockFi and Celsius if you want to go for another platform or you may get interested in BlockFi.
So, what are your thoughts about these two platforms? Which one is best among both and which one you'll choose for yourself? Please share your views with us in the comment section.