BlockFi and Gemini are among the best platforms for traders trading digital assets. If you want to invest in crypto, you should know everything about the service you are using. So, today, we are here with this detailed BlockFi vs. Gemini comparison.
Although both of these platforms have connections in many ways but still offer some services entirely different. BlockFi allows you to lend crypto or trade and earn interest on your holdings. However, Gemini only lets traders buy, sell, and store their assets to gain interest from them.
As traders, we recommend you to get these services, and you'll enjoy your trading venture. You can try these simultaneously, but you can pick one as well based on your needs. If you are unsure which crypto platform you should choose, this article will help you.
BlockFi Vs. Gemini: Comparison
Before using any service, you should know and compare the benefits you can have from it. The same is for BlockFi and Gemini, and we'll put forward the features and everything related to these services. To learn more, keep reading, and let's get started with the overview.
General Overview
BlockFi and Gemini are the leading platforms for crypto investors. If you trade in NFTs, you can check these best NFT marketplaces for your next trading venture. For now, go through this overview to better know what Gemini and BlockFi are specifically for.
BlockFi: US-based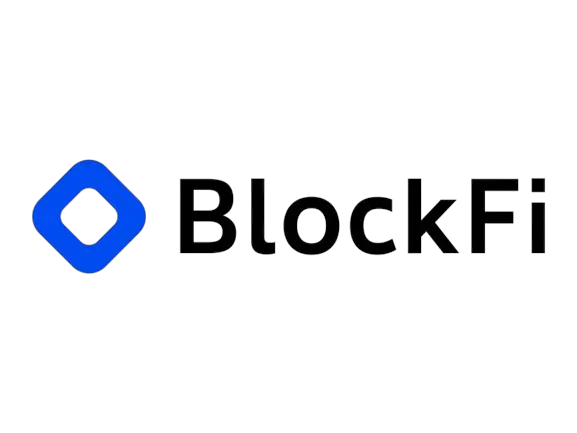 BlockFi, founded in 2017, is a US-based company that borrows and lends crypto to traders. It offers several services to any user and has over one and a half-billion dollars in user assets. This platform lets you store your funds, trade them without fee, and earn interest on savings. 
Gemini: New York-based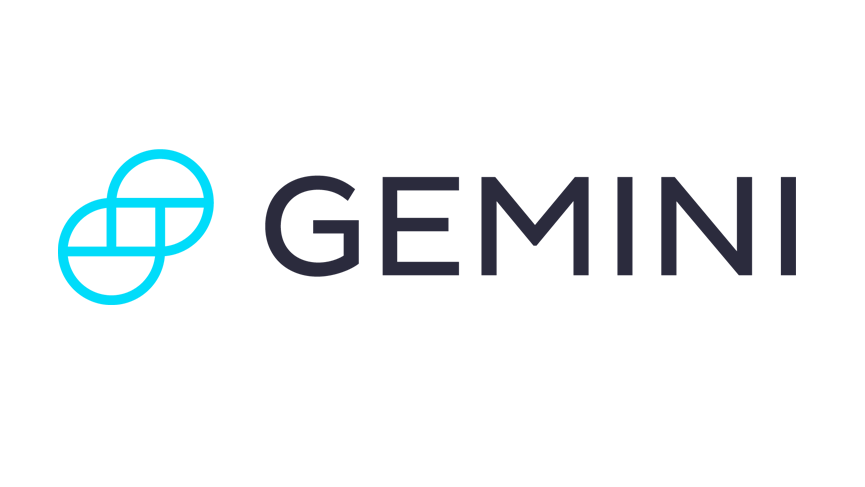 Gemini, founded in 2014, is a New York-based company that gives interest to users on their asset holdings. As an industry leader, it has more users than BlockFi and has over two and half-billion dollars in user assets. This platform is stable, and its history reflects its reliability.
Best Features
As both companies offer excellent services, it means they have a robust set of features. Let's have a look at those features that make them best.
BlockFi
You can create a free account, which provides free withdrawals once a month.
You can earn up to 9.5% APY interest in crypto by opening a BlockFi Interest Account.
By using BlockFi's automatic trading feature, you can create recurring trades.
It offers a good interest rate when earning through its lending products.
You can earn as much as 1.5 percent cash back on credit card purchases.
Gemini
Gemini Earn, its best feature, helps you earn more in multiple crypto assets.
This feature earns you interest up to 8.05% APY on stablecoins, even on other coins.
Gemini App, trading in hand, lets you trade anytime, anywhere on the go.
Using Gemini Pay, you can pay for purchases without any additional fees.
ActiveTrader lets users perform trades in seconds and offers intuitive charting.
Interest Rates
Although we have mentioned the interest rates in short that these platforms offer, here is a more in-depth comparison.
BlockFi
BlockFi offers a greater interest rate than Gemini with its BlockFi Interest Account (BIA). All you need is to open this account and lend your deposits to someone. You will earn 9.5% on the assets you deposit. You get a payout of your funds summed up at the start of the month.
Gemini
In Gemini, you create your account and earn interest on funds you lend; it shows up in Gemini Earn. It'll help you receive interest on your funds up to 8.05% APY. We like that you can withdraw your earned amount anytime and even daily.
Credit Card
There is not much difference between crypto and traditional credit cards. The only difference is crypto cards deal solely with cryptos like Bitcoin, Ethereum, etc. What will you get from crypto cards by BlockFi and Gemini? Let's do a BlockFi credit card vs. Gemini credit card comparison.
BlockFi
There are no fees, neither on local transactions nor on international.
Users can earn up to 1.5 percent back when they purchase using the card.
Spend over $50K a year using your card and earn 2% back in cryptocurrency.
Earn up to 3.5 percent as a card subscriber during your first three months.
Gemini
Like BIA, Gemini Card also does not charge any annual fee to its users.
You can get up to 3 percent back on your credit card purchases.
You get rewards in over 40 currencies, including Bitcoin, Ether, etc.
Your earned amount gets credited into your account instantly.
Cryptocurrencies
Platforms offering versatile options to users are most likely to maintain their popularity. If you are working on multiple currencies at once, you also need platforms that provide numerous crypto options. So, here is the comparison of how many currencies BlockFi and Gemini provide.
BlockFi
You can buy, sell, and trade in over 10 cryptocurrencies using BlockFi and all at affordable rates. This platform has USD only as a fiat currency. If you want to start trading right away, BlockFi is instant, and you can start with a minimum of $20.
Gemini
In contrast, Gemini offers more than 70 cryptocurrencies that you can buy, sell, and hold in your account. This platform supports multiple currencies such as USD, EUR, CAD, AUD, GBP, etc., as fiat. So, Gemini has more options to buy and sell assets, hold them, and make a profit.
Platforms Fees
Yes, every platform has some fees for the service (withdrawals, etc.) it offers. But there are still differences in the pricing. Let's draw a comparison of Gemini vs. BlockFi fees.
BlockFi
BlockFi platform is free to use, and they don't charge a single penny for registration and other stuff. They only charge some fees on withdrawals of your funds. This fee varies for every coin you own. For instance, it charges 0.00075 BTC on 100 BTC and 0.00001 LTC on 100 LTC.
Gemini
Gemini platform is also free to use for creating your account and doing fund transfers. It offers multiple services such as auction, ActiveTrader, etc., and hence, it has the highest fees in the crypto market. One thing to note is transfers through credit cards charge 3.49% fees.
Mobile App
Mobile applications have become a popular tool for traders in today's modern world. With this in mind, every service provider has a mobile app to make it easy to use their services. BlockFi and Gemini also have apps to manage their accounts on the go.
BlockFi
Using the BlockFi app, you can sign up for a new account or sign in to your existing account. It also lets you open your BlockFi Interest Account (BIA) and receive interest on your crypto holdings. From the mobile app, you can trade assets and securely perform transactions.
Gemini
On the Gemini app, you can perform all the necessary actions such as buying, selling, and storing assets. You can do trading and keep yourself updated about the market through alerts. Mostly, its features are similar to that of the BlockFi app, allowing you to manage your account.
Platform Security
In the crypto world, the security of accounts and assets is more crucial than anything else. You should give priority to any platform with robust safety measures. Nowadays, most platforms offer several ways to prevent unauthorized access.
BlockFi
It needs 2 Factor Authentication and requires PII verification whenever you log in.
The mobile app features biometric login, which uses a fingerprint or Face ID 
Do the email address confirmation step; they let you know about official emails
Gemini
Account login needs 2 Factor Authentication and hardware security keys
Use multiple security options; address allows listing and multi-signature scheme.
Offer assets protection through HSMs at a higher rating of FIPS 140.
Referral Program
Most platforms, including trading, offer referral programs that help users make extra money. If your friends or family members want to use these platforms, you can send them your referral links. So, which platform is best and gives more commission? Here are the details.
BlockFi
When you invite someone to BlockFi, and he signs up through your link, you and your invitee will get $10 BTC each. As a condition, the invited person must put a minimum of $100 into his BIA account. Each additional referral will earn you a $20 BTC bonus on completing five referrals.
Gemini
You can earn the same amount in the Gemini referral program as in BlockFi. Once your invitee spends $100 or more, you and your invitee will get $10 BTC each. To qualify, your friend must perform this within the first 30 days of signing up for the new account. 
Customer Support
When working online, you always face service issues, and there is a need for continuous support from providers. If you want to use the services of these two platforms, you must learn about their customer support. So, here is the comparison between them.
BlockFi
BlockFi offers chat support to their customers for instant solutions to their issues. They have client service specialists who have expertise in this field. If you want phone support, it's also there for clients who have urgent questions.  
Gemini
Gemini offers a high level of customer support service. Users would have to submit their queries via a link on its support page. For instant support, you must provide a specific email associated with your account on Gemini. If you have questions about anything, you can contact them 24/7.
Pros and Cons
Before using any service in the crypto industry, you must check whether it's worth your needs or not. So, here are the pros and cons of BlockFi and Gemini, and they'll let you decide which one you should choose.
BlockFi
Pros
Earn more interest on your holdings
No commissions and extra charges
No limit to withdrawals from the BIA account
Its credit card has more features
Top-notch security and customer support
Cons
Support less number of coins
Its verification process takes time
Gemini
Pros
Easy to use, even for beginners
It offers plenty of crypto options
You can withdraw the interest amount daily
Gemini credit card also works well
Good security and customer support 
Cons
No feature of margin trading
Its fee structure is expensive
Frequently Asked Questions (FAQs)
What is Gemini Pay?
Gemini Pay, a program offered by Gemini, lets users purchase things with crypto securely, conveniently, and quickly. It charges no fees, and you can do this all from your mobile using Gemini App. All you need is to open the app and click on the "Pay" button to pay your bill.
How to set up recurring trades at BlockFi?
Here are the steps to set up your recurring trades using BlockFi.
First of all, go to your BlockFi account and select Trade.
Schedule your recurring trades to occur as you please.
Pick a cryptocurrency that you're interested in buying.
Finally, choose a funding method for your trade.
How does BlockFi work?
BlockFi works as a financial service that gains revenue from lending money. It pays its users for the money they deposit and lend its coins to borrowers on a large scale. They earn higher rates on lending the funds available in the BlockFi Interest Accounts (BIA).
How can someone sign up for an institutional account in Gemini?
For creating an institutional account, you must own a business or Trust account (IRA). This is the primary eligibility criterion, and if you fulfill it, you can register yourself. You'll receive a form to fill out and submit. After that, one of their team members will contact you for further process. 
Conclusion: BlockFi Vs. Gemini
Well! That was all about BlockFi vs. Gemini so far from our side. There is a great difference between BlockiFi and Gemini, yet they have the same list of features. If we talk about both in a glance, you can sell and buy crypto, earn interest on holdings, etc.
But which platform is dominant over the other and provides more value? In our opinion, BlockFi is the winner specifically for its high-interest rates. However, if you are new to crypto and stuff, you can go with Gemini.