Are you worried and looking for a comparison of BlockFi vs. Celsius to know which platform is best for you? Well, congratulations to you because you're on the right path. Researching the platform you want to invest in is the first step to securing an investment that many people neglect.
After all, one of the essential things for crypto is choosing the right platform to invest in. It's a crucial step, and you should think about it carefully as it can be dangerous. Your one wrong decision about investing in the wrong platform can become the reason for losing money.
The good thing for you is you don't have to research a lot as we've done in-depth research for your help. This article will share everything about both platforms, like features, interest rates, company information, platform fee, security referral program, etc. So, let's get started.
BlockFi Vs. Celsius: Comparison
Let's start with the general comparison of BlockFi vs. Celsius, but before we move further, there's one thing we want to tell you. Remember that we can only give recommendations based on the facts about the platform; you will always decide for yourself. So, be careful while making a decision.
General Overview
Here's the general overview of BlockFi vs. Celsius. Go through this overview to understand the company, like how it started and the current situation.
BlockFi – US Based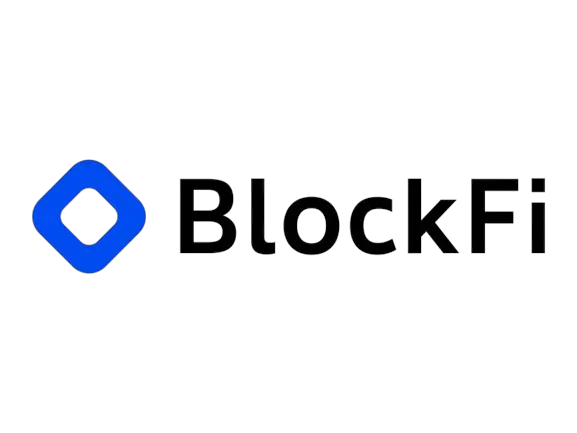 BlockFi is an American (New York) company that started in 2017. The goal of making this platform is to provide financial services to the market. It offers crypto-backed loans, high-yield interest amounts, and many more things. It has more than 45,000 retail accounts.
Celsius – UK Based

Celsius was also founded in 2017; founded by Alex Mashinsky, Nuke Goldstein, and S. Daniel Leon. The goal was to offer interest, credit, and different features to the crypto market.
In 2018, the company also introduced a crypto token named CEL. It provides features like crypto-lending, borrowing, high interest, etc.
Best Features
Here are the most critical points that are features of BlockFi and Celsius. In other words, this is the part where you can make your mind up to 50% about a platform. So focus on this part carefully, go through all features, and then decide on investing.
Interest Rates
After features, let's come to another important topic: the interest rate. It is also important because this is the main feature that entices investors. If a platform is offering a high-interest rate, the chances of attracting investors will be high.
BlockFi
The interest rate of BlockFi is quite good; it offers interest accounts known as BIA. The owner of these accounts can use their crypto and earn interest on it. Another good thing is the interest rate you'll get will not be simple interest but compound interest. Here's the APY (Annual Percentage Yield) rate of two famous cryptocurrencies.
| | | |
| --- | --- | --- |
| Crypto Name | Amount | APY (Annual Percentage Yield) |
| Bitcoin (BTC) | 0 – 0.10 BTC | 4.5% |
| Bitcoin (BTC) | 0.10 – 0.35 BTC | 1.0% |
| Bitcoin (BTC) | > 0.35 BTC | 0.1% |
| Ethereum (ETH) | 0 – 1.5 ETH | 5% |
| Ethereum (ETH) | > 1.5 – 5 ETH | 1.5% |
| Ethereum (ETH) | > 5 ETH | 0.25% |
The information we've shared above about the APY is related to two famous cryptocurrencies. If you want to know about the API percentage of others, you can visit the official website of BlockFi.
Celsius
The interest rate on Celsius is higher but not for everyone. If you think you can earn a lot of interest because you're holding cryptocurrencies, it's not the case. The interest of Celsius depends on the token CEL.
For example, the interest rate differs because Celsius has various levels like Bronze, Silver, Gold, and platinum.
In simple words, if you've 500 Bitcoins, the interest rate depends on how many CELs you hold. If you hold 5% CEL and have 500 Bitcoin, then you'll only get interest benefits Bronze.
At the same time, a person who has 500 Bitcoins and holds a 25% CEL token he'll get Platinum benefits means high rewards and interest.
You can visit the official website of Celsius if you want to know about the current APY of cryptocurrencies. Or you can also check the rates of some currencies in the picture below.
Credit Card
Nowadays, the popularity of cryptocurrencies is increasing day by day. Everyone wants to hold crypto and earn money on it. That's why platforms like BlockFi and Celsius offer more features like now which also offer credit cards. Check out the brief details of the credit cards below and determine which one is best among BlockFi credit cards vs. Celsius credit cards.
BlockFi
There's no fee for international transactions.
You don't have to pay the annual fee for services.
It offers a 3.5% reward in crypto whenever you purchase something.
You'll get 2% back on every purchase in crypto if you spend $50,000 annually.
Celsius
You don't have to pay a penny for their services, which means no fee.
You'll earn rewards whenever you purchase something.
You'll also earn rewards on crypto collateral.
Cryptocurrencies
Now it's time to check how many cryptocurrencies both platforms support. This will help you understand whether the platform is suitable for you or not. Because if you want to invest in a specific cryptocurrency and the platform doesn't support it, it is useless for you.
BlockFi
BlockFi is not good at supporting cryptocurrencies as it only supports 13 crypto assets. The quantity is too low because other platforms are offering a lot compared to this one. Here's the list of the thirteen cryptocurrencies that BlockFi supports.
BTC
ETH
LTC
LINK
USDC
GUSD
PAX
PAXG
USDT
BUSD
DAI
UNI
BAT
Celsius
Celsius is a winner if we talk about cryptocurrencies. Though it also does not support a lot of cryptocurrencies, it is still good compared to BlockFi. Celsius support thirty-four cryptocurrencies as of now in which ten most popular currencies are:
CEL
BTC
ETH
MATIC
LINK
XRP
DOT
SNX
LTC
LUNA
You can check the list of all cryptocurrencies from the Celsius website.
Mobile App
Celsius and BlockFi both have apps, but the question is which app is perfect and practical. So let's start with a brief review of Celsius and BlockFi mobile apps.
BlockFi
The BlockFi app is also great; you can trade assets and manage your account. The dashboard is easy-to-understand; you can quickly sign in or sign up and earn profit or, in other words, interest on your crypto holdings.
Celsius
The Celsius app is fantastic; the use of this app is not complex. The interface is simple and easy to comprehend; you can easily understand the account balance, earnings, and other things about your Celsius earnings on the app dashboard.
Platform Fees
The main reason people prefer crypto accounts over bank accounts is that bank accounts charge a lot of fees. They charge a yearly fee, transaction fee, withdrawal fee, and various other fees, while that's not the case with crypto accounts.
BlockFi
So the good thing for you is that BlockFi doesn't charge fees; you don't have to pay the yearly fee, transactions fee, or any other fee. The only fee you've to pay is some charges over withdrawals, don't worry, the charges are not high. The charges depend on the currency, so make sure you check the fee on their official website.
Celsius
The feature that creates the main difference between BlockFi and Celsius is free to use. As we've shared above, BlockFi charges withdrawal fees that are not high, but Celsius doesn't charge withdrawal fees. No transaction fee, joining fee, yearly fee, and withdrawal fee.
Platform Security
When an investor invests in a platform to earn, it means he's trusting the company. Whereas, sometimes companies don't think about this and don't offer enough features to protect the privacy and investment of a person. Due to this reason, you should look at the security features of both platforms.
BlockFi
BlockFi offers two-step and PII verification features.
Your assets will be safe in cloud storage.
You can choose the wallet to transfer cryptocurrency.
It provides insurance up to $250,000 if there's a theft incident.
Celsius
It offers two-step verification, pin code, and facial recognition features.
There are cyber threat intelligence experts who monitor assets 24/7.
You can use any wallet you want for withdrawal.
Referral Program
Here are the details of Blocfi and Celsius referral programs. Have a look at it and decide which one is good.
BlockFi
With BlockFi, you and the person who's signing in can get $10 or $20 after a successful referral. $10 in Bitcoin for the first, second, third, fourth, and fifth referral.
After five successful referrals, you'll get $20. One thing to remember, the person who's creating their account also needs to fund at least $100. Otherwise, you'll not get the referral reward.
Celsius
The referral reward in Celsius is excellent as compared to BlockFi. It offers a $50 referral reward in Bitcoin, but it also has requirements. Like the person signing up needs to invest $400, he and you both can get this referral money.
Customer Support
Now let's come to another important point: customer support of both platforms. Below we'll give a brief description of their customer care services, so go through it and decide whether the service is up to mark or not.
BlockFi
The customer support of BlockFi is good; they offer phone service to customers. There's also a contact page to contact the customer support team on their website. If you're using the mobile app of BlockFi, you can go through the Help section of their page in case of any problem.
Celsius
You can contact the Celsius customer support team through phone calls. The website has a contact page to share your problem, and their email service is also good.
Pros and Cons
Here's the last and most important thing for you. After explaining everything in detail, we also want to tell you the Pros and Cons of both platforms. This will help you in making your mind about which platform is best.
BlockFi
Pros
Gemini as custodian
There's no requirement to use Native coins.
The interest rate is reasonable.
Customer support is good.
Cons
There's a withdrawal fee.
The rates of loans are high.
It doesn't support a lot of currencies.
Celsius
Pros
The interest rate is high.
It supports more than 30 cryptocurrencies.
There's no withdrawal fee.
The referral reward is high.
Cons
The customer support is not good.
There's no desktop site.
Frequently Asked Questions (FAQs)
Is Celsius better than BlockFi?
Celsius and BlockFi are both good, but if we talk about the best one, then it is Celsius. Though the customer service is not up to the mark, the interest rate is high; there's no withdrawal fee. It also supports thirty-four cryptocurrencies, while BlockFi only supports thirteen.
Is Celsius trustworthy?
Yes, it is trustworthy; you can invest in this platform without worrying about the safety of the investment.
Can I transfer from BlockFi to Celsius?
Yes, you can transfer from BlockFi to Celsius.
Is Celsius legit crypto?
The platform of Celsius is legit and trustworthy. It was founded in 2017, and since then, it has been trusted by countless people.
Is Celsius a safe wallet?
Yes, Celsius is a safe wallet; your investment will be safe in it.
Can you lose your crypto in BlockFi?
You could lose all your investment in BlockFi due to compromising safety information. Otherwise, it will remain safe.
Conclusion: BlockFi Vs. Celsius
Undoubtedly, investing and earning interest is the best way to profit from crypto. However, there's a catch; you could face many problems if you select the wrong platform. So, be careful while choosing any of these two.
In our opinion, Celsius is best. But if you think BlockFi is suitable for you for some reason, go for it. For options other than crypto, like stocks, bonds, etc., you can try Etrade.
Now, we've come to the end of this article. We hope you've found all answers to your questions related to BlockFi vs. Celsius. If not, feel free to contact us in this comment section.