Looking for the best anonymous Bitcoin wallet?
Here is the expert's guide for the top leading anonymous Bitcoin wallets available for secure transactions. Satoshi Nakamoto invented Bitcoin, an innovative open-source crypto-currency, in 2008. It allows transfer without any interactions with banks, the government, or your personal information.
Bitcoin has completely revolutionized the traditional monetary transaction methods, and how people used to manage their money in the past. It gives the user complete control and security of your money without interference from any third-party authority.
Bitcoin users use an anonymous bitcoin wallet, a software program. It is used to send and receive Bitcoin as various private and public keys are stored, interacting with different blockchains. Today, this well-research expert's guide will elaborate on different relevant anonymous Bitcoins wallet queries.
What Do I Mean By Anonymous?
By being anonymous, I mean you have to provide certain amounts of personal information and verify your identification every time. Whenever you are dealing with the sending or receiving of any money, banks and government authorities interfere with keeping track of your activities. It proves that you don't have sole control or authority over your money.
Banks deduct different percentages of commissions over monetary transactions. Whereas agencies providing global financial remittance services ask a ton of questions. Still, after all the hassles, the sending or receiving of remittance is under question. Here is where the ultimate monetary solution "Bitcoin" comes to the rescue.
Bitcoin empowers the user as the sole person in control of Bitcoin dealings. For Bitcoin or any other cryptocurrency, the users must have wallets. Bitcoin supports the whole idea of cash; it is a modified and digitized version of currency. The whole idea of cryptocurrency is to allow the user to make limitless Bitcoin trades with anonymity.
Let us guide you on "how to buy Bitcoin anonymously?"
While buying Bitcoin, the user has to provide the Bitcoin receiving address linked to the user. It is 100% traceable via blockchain as it is publicly accessible. Bitcoin is not linked to any of your personal information or legit identity. The best solution to buy Bitcoin anonymously is to buy via cash payments made in person.
To buy Bitcoin without sharing any personal information and verifications. Bitcoin ATMs and prepaid cards are the other two effective solutions. PAXFUL or LocalBitcoins are the two options. They allow you to find in-person Bitcoin sellers to buy Bitcoins anonymously.
Before going to enlist the anonymous bitcoin wallets, let's discuss the concept of bitcoin mixing and how bitcoin wallets work.
Bitcoin Mixing
"Bitcoin Mixing" is a technique effective in using Bitcoin anonymously, which includes tumbling and laundering of Bitcoins. The strategy is to break the blockchain connection between the sender and the receiver. You have to follow the steps given below to make your Bitcoin tracing impossible:
Go to the TOR browser and search for a Bitcoin mixing site. .onion is a well-known Bitcoin blender site. Use Mailinator to create a burner mailing address, so you can create an anonymous Bitcoin Wallet. Forward the funds to your intermediary wallets from your market wallet.
Repeat these steps for creating a third wallet. Repeat the forwarding of transactions to the latest anonymous wallet, randomly splitting the account. Do follow these steps to ensure anonymity.
Next, get access to BitBlender or CoinMixer with their respective .onion.com URL. You will get an address where the pre-mixed Bitcoins will be sent. You have to enter the final destination address, where the coins are sent at the end of the Bitcoin mix.
Use the address provided by BitBlender or CoinMixer to send Bitcoin to your intermediary wallets. Now you have to wait for your Bitcoins to mix until you receive Bitcoins to your final destination address.
Bitcoin Wallets: Understanding How They Work?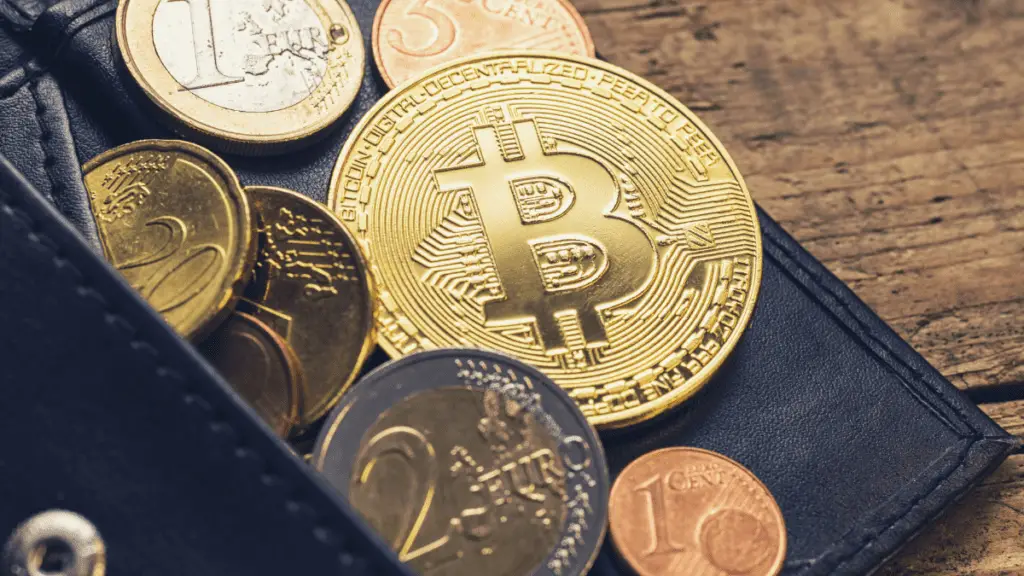 Bitcoin wallets are also referred to as digital wallets. As Bitcoins replaced cash, similarly, Bitcoin wallets replaced your physical pockets and wallets. Bitcoin wallets are responsible for the secured storing of private key data. Private Key is used to gain access to a Bitcoin address to allow transactions.
Bitcoin wallets are classified into the following four types, based on transaction accessibility:
Desktop Wallets
Desktop wallets provide the user with the Bitcoin address used to send or receive Bitcoins. It is installed on Personal computers allowing the user's Bitcoin wallet to be completely in control and also used to store a private key. Some of the highly recommended desktop wallets are Armory, HIVE OS X, Electrum, and Bitcoin Core.
Mobile Wallets
Mobile wallets are more of a portable and travel-friendly version of desktop wallets. It allows the user to perform payments in physical stores by different methods such as NFC scanning of QR codes.
Web Wallets
Coinbase and Blockchain are popular web wallets. Web wallets allow the user to gain access to Bitcoin from any browser, anywhere, and on any mobile device. The users should always double-check and be cautious as web wallets contain their private key data.
Hardware Wallets
Hardware wallets, so far, are the best wallet option of all. They are highly secure, efficient, and protective from any kind of malware virus. The hardware wallet is a physical piece plugged into the computer via a USB port. Hardware might cost from 100$ to 200$. It provides high security and complete control over Bitcoin.
List of Anonymous Bitcoin Wallet
Bitcoin anonymity guide starts from here. An in-depth, well-researched guide about the seven leading anonymous Bitcoin Wallets.
Ledger Nano
Introduction
Ledger Nano is a must-have hardware wallet. Suppose you are someone who holds a large amount of Bitcoin cryptocurrency. Don't worry if you have other different cryptocurrencies, too, as Ledger Nano supports them too. Ledger Nano could not be for you if you are someone who prefers to gain access to Bitcoin whilst traveling.
Features
Ledger Nano has to be plugged into a device to enable transactions
It provides the user with a 12-phrase recovery pin after the first time setup, in case you forgot your pin or your hardware wallet is either lost or stolen.
This wallet supports Ethereum, Ripple, Zcash, and more.
The PIN is required every time you will use it to forward Bitcoins transactions.
Ledger Nano allows 100+ application installations on it.
Windows (7+), Mac (10.8+), and Linux are support platforms by Ledger Nano.
Samourai Wallet
Introduction
This android-only anonymous Bitcoin wallet, "Samourai Wallet," gained remarkable customer reviews. Samourai Wallet is known for its privacy-centric features. Samourai app is available free of cost on Google Play. It was built to be the most private Bitcoin wallet, and it achieved it.
Features
No linkage between prior change outputs and stonewall techniques
Bitcoin users are notified immediately if the address is reused for the second time.
Previous change outputs are never linked, which avoids the chances of leakage of valuable metadata about your wallet.
Wasabi Wallet
Introduction
Wasabi Wallet is an open-source, desktop-only anonymous Bitcoin wallet. Chaumian Coinjoin is the best feature for coin shuffling. Coin mixing makes transactions difficult to be tracked and indistinguishable. Wasabi Wallet was formerly known as Hidden Wallet.
Features
Available on Mac OS, Windows, and Linux.
Fungibility is achieved by coin mixing.
Chaumian Coinjoin works with the Zerolink framework to ensure all the fungibility was done by the Wasabi wallet.
Rahakott Wallet
Introduction
Rahakott is one of the few web-based anonymous wallets. They don't require any sort of personal information like email or cell number user data while setting up the wallet. It claims to consume only 15 seconds to set up the wallet. Rahakott comes with a built-in mixer and supports Tor to ensure tracking of transactions is impossible.
Features
Supports multiple cryptocurrencies, including Dash, Bitcoin Cash, Litecoin, Ethereum, and ZCash
No personal user information is required while the wallet is set up.
Built-in coin mixer.
Electrum Wallet
Introduction
Electrum Wallet is a hybrid Bitcoin wallet, available on both desktop and Android. One of the drawbacks is it generates a new address automatically on every transaction until the default limit of 20 transactions is reached. After the limit is reached, users have to generate new addresses manually.
Features
Due to third-party plug-ins, Electrum Wallets can be paired up with hardware Bitcoin wallets.
Electrum gains a privacy boost when used on Tail OS via Tor to route all the traffic.
20 automated addresses limit, not competitive to other wallets, which can generate thousands of addresses.
Keeps private keys offline support using cold storage
No point in failure, Electrum wallet is an open-source wallet.
Generating a new address for every transaction could become hectic.
BitLox
Introduction
BitLox is best for Bitcoin users whose most prior concern is user anonymity. The BitLox wallet comes with hardware and a sturdy USB vault. Tails OS is pre-installed on both the hardware and USB for IP address protection. A NIST-certified true random number generator ensures securing transaction signatures.
Features
BitLox comes with a concealed wallet feature to allow indistinguishable and untraceable data.
Secures transaction signatures by true random number generator
Shockproof and waterproof metal case.
Chargeable with micro-USB cable.
Over 100+ wallets could be produced, each of which can produce thousands of addresses.
Edge
Introduction
Edge is the only iOS-only anonymous Bitcoin wallet that also comes up with a back data recovery setup. This allows the Bitcoin wallet user to recover all the data if the device is lost or stolen.
Features
Edge is a mobile-only wallet.
No cold storage options are available.
Multiple cryptocurrencies are supported.
Multi-user enables built-in exchanges, which means buy, sell and exchange within the wallet.
Frequently Asked Questions (FAQs)
Can you have an anonymous Bitcoin wallet?
Yes, you can have your anonymous bitcoin wallet, which you can create through simple steps. You have to install a Tor browser or set up a VPN to do anonymous Bitcoin transactions. However, you can utilize one of the above-mentioned anonymous wallets for private and safe transactions.
What is the most anonymous Bitcoin wallet?
Samourai Wallet, which is currently available only for Android, is the most anonymous bitcoin wallet. Indeed, the most secure wallet is Samourai for those who want privacy. According to its website, Samourai is the largest and most secure bitcoin wallet.
How do I make an anonymous Bitcoin wallet?
You can create an anonymous bitcoin wallet in a few simple steps.
Protect your hardware, make it anonymous
Use anonymous software
Create an anonymous wallet
Fund your wallet
Can a Bitcoin wallet be traced?
The Bitcoin network permanently stores all Bitcoin transactions, and they are public and traceable. All transactions and balances at every address are visible to anyone. Typically, users have to reveal their identity when receiving services or goods. So, Bitcoin addresses are neither completely anonymous nor completely secure.
Final Words – Anonymous Bitcoin Wallet
Well! That's all about the 7 best anonymous bitcoin wallets you need for transactions. If you are new to using bitcoin wallets, you can utilize an anonymous one. For sending and receiving bitcoins, you can also use Cash App.