This guide on Bitcoin Cash vs. Bitcoin aims to clear the difference between BTC and BCH. Most of the individuals assume it as the same cryptocurrencies due to the similarities in their names. So, we'll differentiate up to a greater extent between them by drawing a comparison.
Digitization in every field led to the invention of the digital currency named cryptocurrency. The first cryptocurrency was Bitcoin that gained extreme popularity over the globe. At the time of invention, people assumed it as a game-changer to ease the transactions in all the sectors.
Additionally, in cryptocurrency, your money is owned by you in the true sense. The reason is that there is no government authority behind it. But it is a disadvantage because having no legal authority or government on its back alleviates the authenticity.
That's why still, after many years, cryptocurrency is unable to take the place of conventional currency. It owns some concerns over its credibility and volatility issues.
In this article, we will focus on the differences between Bitcoin and its updated version, Bitcoin Cash. So, you will get to know which is a better option. What are you waiting for, people? Jump into the article and avail yourself of valuable information.
Bitcoin
Bitcoin is known as the first cryptocurrency that comes into existence. This cryptocurrency did not get recognition for many years and was unknown to most people. It is not a 'mystery.' Just like other currencies, you can purchase goods and can make investments by using them.
Bitcoin relied on the technology named blockchain for its all kinds of operations. Blockchain is a decentralized system as any government, or legit party does not back it.
On the blockchain, the blocks submit and store the transactions. Computers do the function of verification of blocks by resolving a challenging math problem. Once the problem is solved, the transaction is verified. In this way, a new bitcoin formed, and that process is known as mining.
Undoubtedly, bitcoin is the most worthy cryptocurrency in the market. Bitcoin ranked number one cryptocurrency in terms of capital. Other cryptocurrencies are trying their best to lessen the dominance of bitcoin in the digital currency world.
A Fork
Bitcoin cash is the most popular fork of bitcoin. Before diving into Bitcoin cash, it is inevitable to comprehend the term fork. A fork made when the original code of the Bitcoin has changed or updated.
But it is accepted by only some computer systems on the blockchain. A fork is entirely different from the original Bitcoin, and they are known as separate cryptocurrencies. They have their separate blockchain too.
Bitcoin Cash
Bitcoin Cash is a cryptocurrency, just like several other cryptocurrencies. This cryptocurrency was established in 2016. So, it is many years younger than its parent currency, Bitcoin.
The reason behind the creation of Bitcoin cash is the changes in Bitcoin. In simple words, these were the changes developers wanted to make in the original Bitcoin.
The community of Bitcoin did not remain united as some people agreed and others were not. Therefore, a bunch of developers forked Bitcoin to generate a new cryptocurrency with a few changes. Here we will discuss the modifications that differentiate Bitcoin Cash from Bitcoin.
Cheaper Transfer Fees
The transfer fees of Bitcoin Cash are less than Bitcoin. The BCH costs you around $0.20 for every transaction. On the other hand, the transaction fees of BTC are approximately $1. In this way, BCH can save your money by comparatively deducting less money for every transaction.
Faster Transfer Times
Another plus point of BCH is their transfer time, as you do not have to wait for long ten minutes to verify a single coin.
Capability to Handle More Transaction
More people can utilize BCH as compared to BTC in a second. So, it can lend a helping hand in catering to a larger number of users.
Bitcoin Cash vs. Bitcoin: The War of Prices
Whether BTC, BCH, or any other, cryptocurrencies extract the value from the extent they used, demanded, and adopted. We can determine their values based on their value growth and ROI (return on investment).
Both digital currencies hold value, but until now, the BTC has more value than BCH. As we all know that Bitcoin Cash is new in the crypto world, it will take some more years to anchor its roots in the digital world. Some experts speculate that BCH tends to surpass BTC popularity due to its more user-friendly policies.
Suppose the developer community will not resolve the issues and will not agree to the mutual update to the Bitcoin code. There are chances that Bitcoin will fail the conflict between BTC VS BCH. In reality, more will likely go for BCH as their transactional currency and primary store of value.
Many newbie investors fail to differentiate these cryptocurrencies as they have identical names. Moreover, due to this fact, Bitcoin Cash was receiving negative feedback and called a copycat currency.
Today the price of Bitcoin is 31,969.90 United States Dollars. In contrast, the price of 1BCH is 489.78 USD. So, to get a better evaluation, you can check various BTC vs. BCH chart online.
Bitcoin Cash vs. Bitcoin: The Features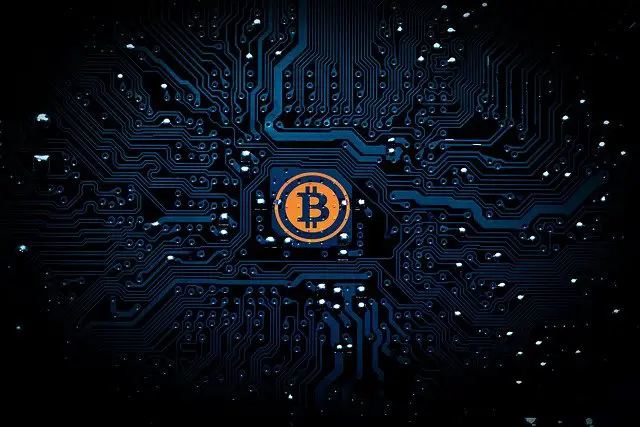 Advantages of Bitcoin Cash
The key benefit of Bitcoin Cash is that it is less expensive than Bitcoin. Furthermore, it will not waste your time as it is faster as compared to Bitcoin. More people can transact money at Bitcoin, so it is more scalable due to this feature. It is faster.
In addition to that, it is more rapid in implementing solutions that play a significant role in making its blockchain more scalable.
Advantages of Bitcoin
Bitcoin is the pioneer of cryptocurrency. So, there is no wonder when we say that it is more famous and trustworthy among the users. Surprisingly, Bitcoin holds a giant worth of 57.3% in the industry of cryptocurrency.
Bitcoin Cash does not have not to win the trust of the users. People are reluctant to invest in the BCH as they do not see it as a legit cryptocurrency. Not only this, its penetrations and adoption rate are also lower than Bitcoin.
Additionally, when we consider the fact of trading prominently, Bitcoin has more trading pairs as compared to Bitcoin Cash. One of the reasons behind all those factors is the age of Bitcoin Cash as it is new, people have less confidence in it.
Bitcoin Cash vs. Bitcoin: Where You Can Buy Them?
One of the most reliable and authentic exchanges to purchase BTC and BCH is Coinbase. By using their platform, you can utilize fiat to buy renowned cryptocurrencies. As of now, it is available in more than a hundred countries.
If you use a merchant, then instead of vending, BCH sells Bitcoin. Then, by using the Binance platform, you can purchase Bitcoin and exchange it for Bitcoin Cash.
Another convenient way to buy BCH and BTC is by Simplex through your credit card.
Frequently Asked Questions FAQs
In this section, we will share some Frequently asked questions related to Bitcoin and Bitcoin Cash. Furthermore, it will assist you in resolving the query "should I buy bitcoin or bitcoin cash."
Is Bitcoin Cash the same as Bitcoin?
No, they both are different cryptocurrencies. Bitcoin Cash derived from Bitcoin. The key difference between these digital currencies is that Bitcoin Cash has more blocks in its blockchain; thus, it allows more transactions per second.
Moreover, their fees are way too low than BTC. They both share various similarities that make people believe that they are the same.
Which is better to buy Bitcoin or Bitcoin Cash?
They both have some advantages and disadvantages. Bitcoin Cash has the advantages of lower fees and quicker service. On the other side, Bitcoin has earned immense popularity over the years, and now it is top of the ranking list.
So, before investing your valuable money, think carefully and consult experts in the cryptocurrency field.
Should I invest in Bitcoin Cash?
We will not suggest you invest in the cryptocurrency without evaluating the risk factors. It is not for everyone. Maybe you are the one who does not become aware of the volatility in cryptocurrencies (that can waste your money).
You need to consider multiple factors before taking this momentous decision. Otherwise, you will leave empty-handed in the end.
Does Bitcoin Cash have a future?
Experts have mixed opinions over the future of Bitcoin Cash. According to some analysts, it will take the place of Bitcoin and will get more fame. In comparison, some experts think that it will not gain much reputation.
Bitcoin Cash vs. Bitcoin: Conclusion
To sum up the discussion on Bitcoin Cash vs. Bitcoin, I will say that both digital currencies have some positive and negative things. When it comes to investment, never make any final decision without considering all the factors.
In addition to that, it is even better to consult an expert for guidance. The worth of cryptocurrencies can fluctuate drastically, so never ignore this aspect too. Hence make the frivolous decision, bearing in mind all the risk factors.