Back in 2015, too many people faced difficulties in transferring funds. But now, there are tech companies that make it easy for every person. For example, you can quickly receive and send money online with the help of mobile phones.
So, the cash app is one of them that provides you the opportunity to receive and send money online. However, it comes with too many unique functions as compared to other online apps. So, in this article, we will talk about the cash app review.
These features include the fund's transfer, purchasing and selling of Bitcoin, banking options, and many other things. Read the complete article and clear all your doubts. Is the cash app free? Is the cash app safe? So, let's start with what a cash app is.
Cash App Review – Introduction?
Do you know what the cash app is? Let me explain it to you. It is a money transfer app introduced by Square Inc. The cash app offers you to receive and send money online. Other than this, you can perform too many other tasks.
The cash app works like a bank account. It means you can perform every task related to sending and receiving money. These tasks include sending money for the coffee, paying bills, and many others.
You can get a debit card called a cash card. With the help of a cash card, you can easily purchase anything online. The best feature is that it also offers you to invest funds in stocks. Like you can easily purchase and sell Bitcoin or store it in reliable wallets.
Is Cash App Beneficial
Yes, it is the best app for beginner investors. If you are searching for an app that helps you transfer money online, you can go with the Cash App.
On the other hand, if you want to invest and search for the best broker, then in this situation, you can also consider Webull or Robinhood or use the Cash App bitcoin option.
Features That Make Cash App the Best
The cash app comes with too many unique features that you should know. However, some essential elements of the cash app include:
Easy Use and Quick Sign Up
In the feature list of cash apps, the first one is easy usage and quick sign-up. For this process, you have to give your phone number, enter your email address, and type your username. The username is also called the cashtag.
The best thing is that you don't need to enter your bank details to transfer money. After creating an account, it is effortless to use the app and connect with a wallet. You can do this with the help of some buttons that allow you to use the various functions of the cash app.
Keep in mind that it is essential to remember your chastag because it works as an identifier when transferring funds. These functions include money transfer, investing in an account, and checking out your finances; you can also add your bank account.
Other than this, there is a reference section that offers you to earn $15 by promoting it. Remember that you will make this money when anyone creates an account with your link. It is not easy to use the cash app; this will include both pros and cons.
If you are a beginner, you should know what to do with the cash app after downloading it. However, the design of the cash app will not provide you the modern functionality for different functions like investing and others.
But still, the app is suitable for beginners and pros. The best part of the design of the cash app is it doesn't restrict anything.
Low Costs and Investments
After signing up, it is elementary to start a cash app; you have to link the active bank account to transfer funds. The next option for you is to download the cash app, create an account and then send a request for transferring funds to someone.
Or you can also transfer funds with the help of a direct deposit option. If we go further than start or use a cash app, it is effortless and straightforward to maintain the cash app account. It is because of the low costs and investments. If we talk about trading, you need one dollar.
The next thing about the cash app that will amaze you is that you don't need to pay any fees for stock trading. Instead, with the help of your funds, you can easily buy the shares. So, because of its low-cost investment, you can quickly put all your money in compared to investing some.
Besides this, you don't have to worry about the cash app account fees, like fees for transferring funds and some monthly fees for activating an account. So, it is different from the other apps, such as Venmo or PayPal, and you don't have to pay some extra fees. Read the article on How to send and receive crypto using the cash app.
Offer Cash Management Account
The next best feature of a cash app is the management account. With the help of this, you will be able to use too many unique banking functions like receiving and sending money; getting a debit card comes with exciting rewards if you spend some cash.
Other than this, if you want to access the ATM, you have to pay $2 for every transaction. However, if you go with the direct deposit option for each month up to $300, the best thing for you is that the cash app will repay all the fees even if it repays the operator fees.
Keep in mind that all your funds are not insured by the FDIC. So, the result of this is that if you face any problem with your account, then there is no guarantee that you will get all your funds back. Generally, you can also use Bitcoin as money or currency.
If you are a cryptocurrency user, then the cash app is the best option for you. However, the cash app offers you to earn your rewards in the form of Bitcoin. With the help of a management account, you will transfer funds in dollars and Bitcoin.
Access to Crypto "The Bitcoin"
For all the traders, the cash app gives you the feature of the trading in Bitcoin. And in our opinion, it is the best feature for every trader. But here is the main thing according to the cash app, you have to pay some fee at the time of buying and selling Bitcoin.
You need to know the amount for the fee. However, the cash app only charges the service fee for every transaction, but this service fee will depend on the U.S. exchange rate of Bitcoin. The cash app will inform you about the service fee before the trading.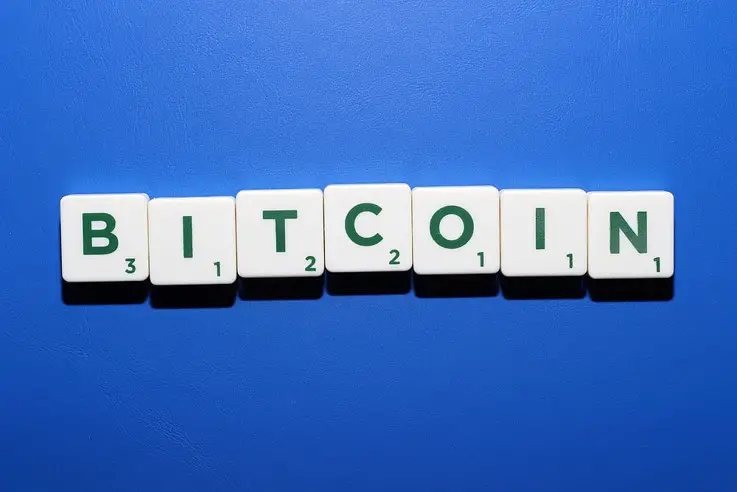 It is the best thing because you know very well about the fee before every transaction. You should know that you will get the tax forms from the cash app if you are selling and buying Bitcoin. Big platforms like Coinbase also offer such features but have high fees.
Feature of Automatic Investment
Suppose you don't have too much time to buy Bitcoin from a cash app. But if you want to do this, then the cash app comes with a feature of automatic investment. This app offers you to set a schedule for purchasing Bitcoin. It is one of the best features that you get from it.
With the help of this feature, you can set the buying schedule to daily, weekly and monthly. Of course, it depends on you at which time you want to purchase. But, overall, it is the best feature that you can't get from another app.
Frequently Asked Questions (FAQs)
Where is the Cash App-based?
The headquarter of the cash app is present in San Francisco. If you are facing any problem with your cash app account and want to contact the headquarter directly. You can send a letter to this address: "Cash App, 1455 Market Street Suite 600, San Francisco, CA 94103."
Is Cash App a bank?
The answer to this question is no, the cash app is not a bank, but it works like a bank. You can send or receive the funds; you can get a debit card called a cash card. This card will offer you to purchase anything from the cash app funds.
Where is the Cash App available?
If you live in the U.K. or U.S., you can avail the service of the cash app. Other than this, the working of a cash app internationally is not possible. It means you don't have the opportunity to send money from one country to another country.
You have to transfer funds within the country because the cash app isn't allowed internationally. And you can also use it in the Cash App-supported countries.
What cryptocurrencies can I buy with Cash App?
Bitcoin is the currency that you can buy with the help of a Cash app Bitcoin wallet. So, if you have an amount in your cash app account, you can easily buy this cryptocurrency.
What are some common Cash App scams?
Well, you want to know "is a cash app safe or not?" So, there are almost 7 scams. With their help, scammers try to steal the money. All these scams include:
Downloading the app or video scam
Cash flipping scam
Pet deposit scam
Cash circle scam
Cash app Friday scam
Online buying scam
Apartment scam
If you want to avoid any scams for your assets, you can use hardware wallets.
Conclusion
Overall, the cash app is the best option with many features like spending money, buying online, transferring funds, banking, and the investment option. In addition, it is straightforward to use the cash app; you have to create an account and start using it.
I hope you know everything with the help of this cash app review. But if you are a person who is looking for complex and advanced functionality, then this app is not made for you. Webull and Robinhood are the best options for complex functionality.