In the future, cryptocurrencies are going to play a significant role in the life of traders. To help the crypto trades face trading challenges, we are here with the best crypto trading strategies. These are the most vital cryptocurrency trading strategies that will give your trading a new direction to spread.
We know that there are many different crypto trading strategies, but many of them are useless. We also know that the cryptocurrency which is at its peak nowadays is bitcoin. Many new traders start trading with bitcoin, and due to lack of experience, it results in money loss.
Go for a start with bitcoin only if you are an experienced crypto trader. You will make nothing but a loss if you start without knowing the ups and downs of crypto trading. This article is for you if you don't know about how to day trade crypto. Read it entirely and make your luck in the field of trading.
How to Start Trading Bitcoin?
Well, starting a bitcoin trade requires a lot of experience and knowledge. You should be well aware of the crypto changes and other strategies that might help you advance in your field. The price of every cryptocurrency fluctuates, so a good trader must be aware of when and where to invest.
Create Bitcoin Wallet
If you are all ready to start trading on bitcoin, the essential thing that you need is a bitcoin wallet. You can make an account on it, and it is free of cost. Some websites also offer a bribe if you install the bitcoin wallet app from their given link.
Decide on Strategy
For new traders, we would advise that they do not start trading with real money. Start with a demo account and gain experience. It is because you can lose money while trading, and your capital is always at risk. Select the best cryptocurrency strategy for yourself through a demo account.
Ready to Take Risk
We told you that crypto trading is a bit risky, so think multiple times before you invest. Get complete guidance from an expert crypto trader before you start it with real money. To reduce the risk of losing all the money, invest a small amount of money. Never invest all the money you have, as in case of any misfortune, you will face a terrible situation.
Exchanges to Use for Crypto Trading
To become a successful trader, you must know every single detail about the exchanges for every cryptocurrency. Here we explained some essential crypto exchanges that are used most widely:
1. Coinbase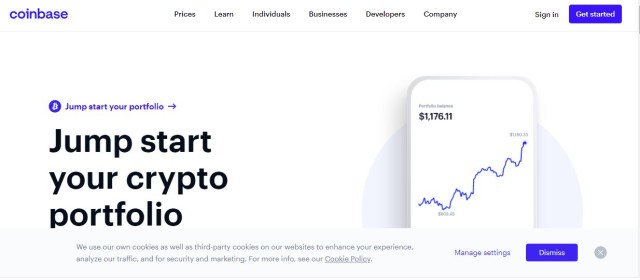 Coinbase is an American company that offers the best crypto exchanges. The headquarters are located in the USA, and it also offers multiple facilities to its users. The daily withdrawal limit is 50,000 dollars for both cryptocurrency and fiat currency.
2. Binance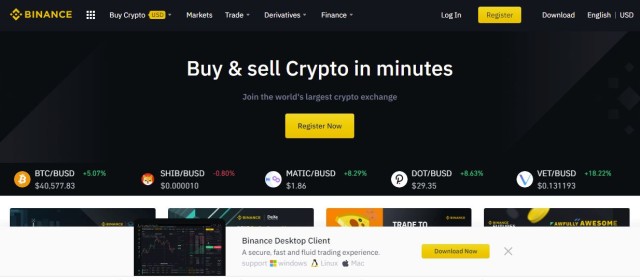 In terms of trading volume, Binance is the world's most oversized crypto exchanger. The prices of the Binance fluctuate between 515 and 544 dollars. If you have a verified account, you can withdraw 100 BTC in 24 hours. For level one accounts, the withdrawal limit is just 2 BTC per 24 hours.
3. Bitmex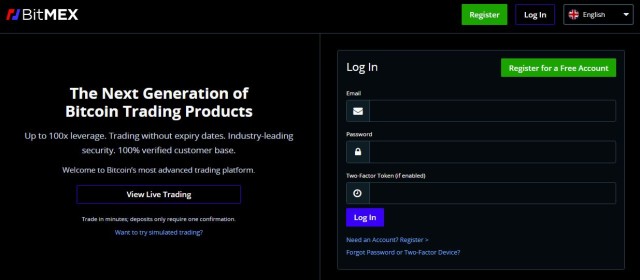 Bitmex is also one of the most stretched cryptocurrency exchanges worldwide. Founded in 2014 by Arthur Hayes, Ben Delo, and Samuel Reed, Bitmex has offices worldwide but only trades BTC. Unfortunately, you can not use BitMEX in the USA as the government has banned it.
4. Bittrex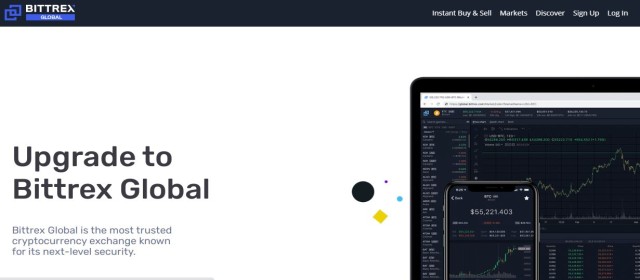 Just like the other crypto exchanges, Bittrex is also a premier Bitcoin exchange. The headquarters are located in the US. Ex Microsoft security professionals founders of Bittrex.
5. Robinhood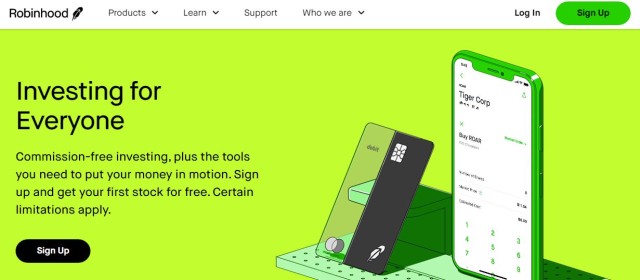 Robinhood serves as a crypto exchange through a mobile app. The deposit requires no fee, though you have to pay when you are going to extract money. Robinhood also has its headquarters in California. It has over six million users worldwide.
6. ItBit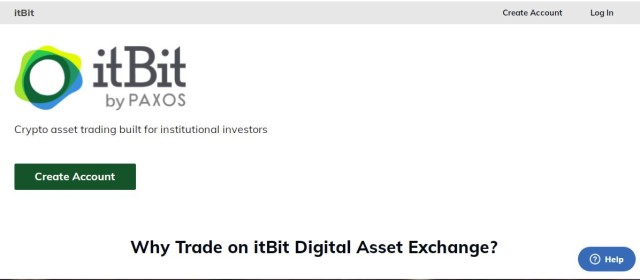 ItBit was founded in 2012 in New York by Charles Cascarilla and his team. Besides acting as a global Bitcoin exchange platform, ItBit also serves as the OTC trading Desk. It was the first digital asset platform.
7. Coinmama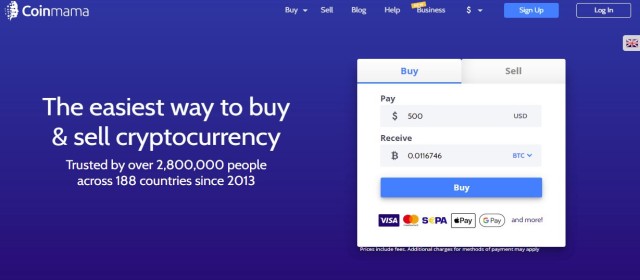 Coinmama offers its users to buy and sell crypto with their credit cards. It is the broadest platform for crypto exchange which allows the use of credit cards.
But due to the permission of credit cards, Coinmama has high fee charges, which every trader can not afford. The daily limit for credit card transactions is 5000 dollars, and it is 12000 dollars for bank transactions.
On Balance Volume Parameter
You must know about OBV (On-Balance Volume Parameter) if you want to be a successful crypto trader. OBV plays a vital role in crypto trading. It is used to determine the buying and selling pressure. With the help of OBV, you can quickly check which place is best to invest in for generating higher profits.
Total money going in and out of the market is calculated by OBV using volume as well as price capacity. For the trading of Bitcoin, OBV is the most recommended indicator.
Reading the OBC chart is very simple. If the line is moving upwards, it means that Bitcoin's price is increasing. On the other hand, if the line is moving downwards, the result is the opposite.
Best Bitcoin Trading Strategy
The best strategy is crucial in crypto trading. So we are here with the best Bitcoin Trading Strategy in just five steps. You have to follow all of them and use them while trading. These are very easy to follow if you understand them.
Use Overlay for Bitcoin and Ethereum Chart with OBV Indicator
The first step is to make a chart setup with three windows. The three windows will have the Bitcoin chart, Ethereum chart, and OBV indicator chart, respectively. All three windows should be on the same screen to make trading easier.
Find Money Divergence between Bitcoin and Ethereum Price
The second step is to observe the money divergence between the prices of Bitcoin and Ethereum. You can look out for money divergence by comparing the Bitcoin chart and the Ethereum chart.
Find an OBV Indicator where an Increase in trend is Visible
Now, the third step is to observe the OBV chart. What does it say about Bitcoin and Ethereum? Which one is going to break on the resistance level? Which one has a high swing? Note all these points and place a buy limit order according to the situation.
Place Buy-limit Order at a Resistance Level
OBV is the best indicator for trading cryptocurrencies. As you receive a green signal from the OBV indicator, just place an order for buy limit. You will see an unexpected increase in your profit through this strategy.
Place SL Below the Breakout Candle and Get Profit when the OBV Touches 105,000
OBV has an extreme reading of 105000, so it is time to take profit when it comes here. Always place the SL (Stop Loss) below the breakout. This is the most recommended and most effortless strategy for Bitcoin Trading.
Frequently Asked Questions (FAQs)
Is crypto trading profitable?
Many people are making huge profits via trading cryptocurrencies. But their money that they invest is always at risk. Crypto trading can indeed make you rich overnight, but it also has a drawback. Your money is at risk, so trade after you get enough experience.
How do I become a good crypto trader?
Being a good crypto trader is not that difficult, but it is tricky. You have to check multiple things at the same time. Like you should make sure that your bitcoin wallet is safe and none can peek there. Next thing you should do a complete analysis of the market daily.
Before starting a trade, try the demo account to gain some experience. Learn different methods and styles for trading.
Can you make a living day trading Crypto?
The simple answer for this is yes. Many people make a lot of money through day trading crypto. But it requires a good crypto trading strategy to be a successful crypto trader.
What is the best time frame to trade Cryptocurrency?
8 am to 4 pm is the time when the market is at its peak in most countries. Also, it is the best time to trade as you can get more profit. Trading also depends on several other things. If you are a day trader, then 1 hour and one day is the best time frame for you to trade.
How much do day traders make?
The estimated income for a day trader, if he invests 30000 dollars, is 5500 dollars per month. You can gain more by investing more and using a good trading strategy.
What is the 3-day rule in stocks?
The 3-day rule is an essential rule that every trader must know. It is also known as the T+3 rule. According to this rule, when a trader buys a stock, he has to pay the broker within three working days. If a trader sells the stock, the delivery should be done in three business days.
Final Words
This guide was not only for bitcoin trading; however you can use this guide for any type of trading. You can apply the above-mentioned crypto trading strategies to any branch of crypto trading.
Moreover, we would recommend you to use the demo for trading at least once before you get into the field of crypto trading. A demo account will teach you all the ups and downs of crypto trading.